Last week, StreetEasy rent a report on affordability produced new data on how the pandemic revealed and aggravated unequal rent loads across New York City. The report found that rents are growing more than twice as fast in the same communities hardest hit by the pandemic. In neighborhoods with the most cases of COVID-19, rental rates have grown 22 percent over the past six years. In those with the fewest cases, rents increased by only 10 percent.
These data only tell how COVID-19 disproportionately affects New Yorkers. Communities with predominantly lower incomes and immigrant populations did not have the resources to claim for such disruption. Now they find themselves struggling with additional threats such as overcrowding and impending evictions.
To extend the results in this report, StreetEasy hosted a virtual panel on Tuesday, September 15: Treatment of Affordable Housing During COVID-19.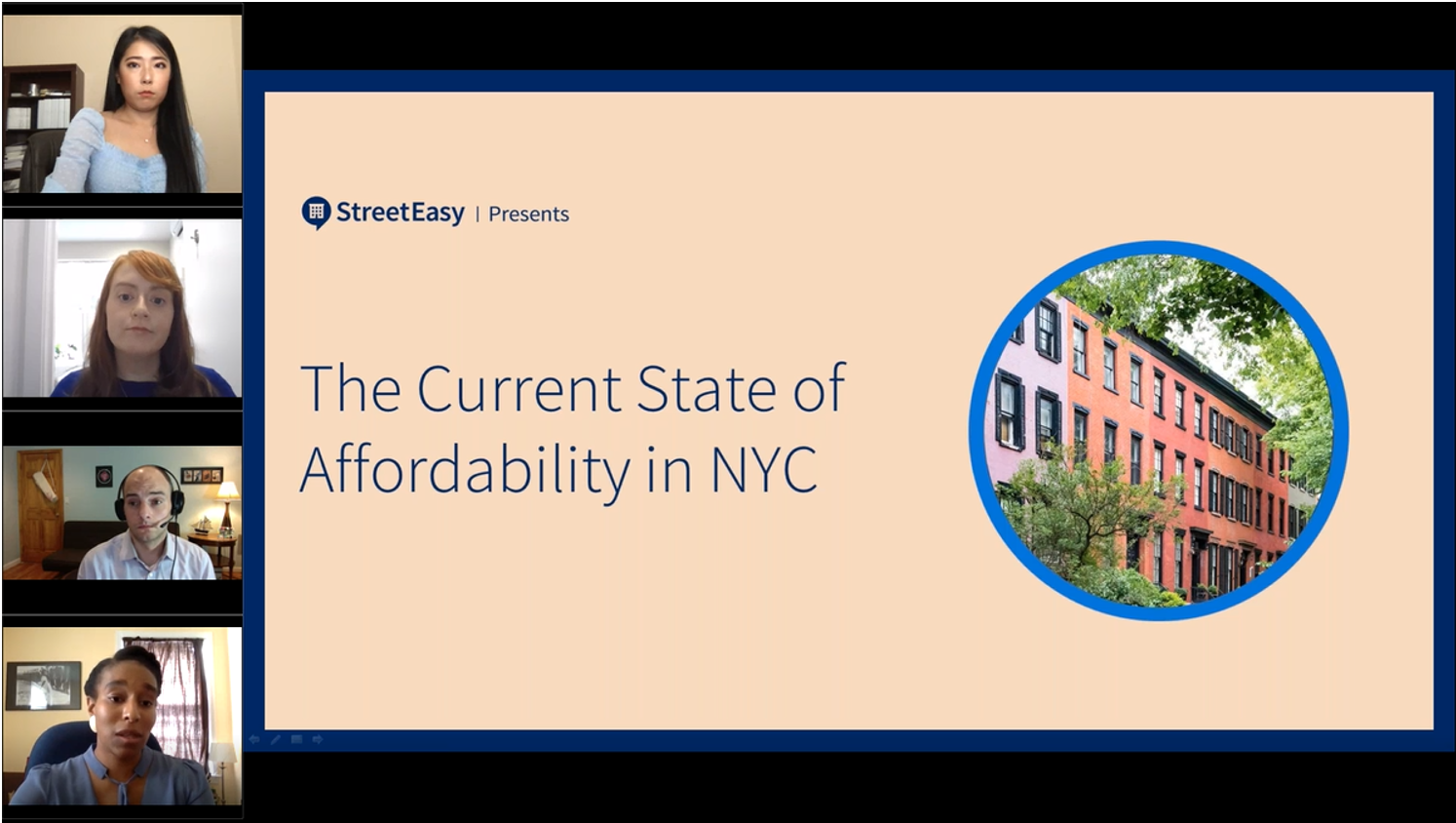 StreetEasy economist Nancy Wu began by reviewing key meals from the study. She was joined by Barika Williams, executive director of the Association for Neighborhood and Housing, and Charles McNally, director of foreign affairs at the Furman Center. In the ensuing discussion, everyone lent their expertise to create a deeper understanding of the cheap housing issues that COVID-19 illuminated.
The panel began by breaking down a number of factors that created peak virus rates in NYC's busiest neighborhoods. They addressed the crossroads of race and affordability, the rapid approach of the moratorium on evictions and possible solutions for a fairer future. Afterwards, the experts took time to answer questions sent by the audience at home. You can watch a full recording of the event below:
For more data, research and stories on how COVID-19 has affected NYC's real estate market, visit Real Estate COVID-19 + NYC.