If you wanted, you could drive straight through the living room of this home. But it's too pretty for that …
Like many married couples, the Clarks have a lot in common: a last name, a first name (they're both Kelly) and an affinity for widely open spaces – which inspired them to build a 10,000-square-foot barn. home on 30 acres of land in West Monroe, Louisiana.
But let's support it. Kelly Clark (here he is) and Kelly Moore-Clark (here she is) wanted to change the landscape for their family. So when a friend sold some land, they decided to move on.
"We almost bought the properties invisible because you couldn't get through it," says Moore-Clark, referring to the thicket of overgrown trees and plants that carpeted the ground. "We bought the land and then crossed our fingers that when we release it, we will find a place to build the home."
Expert alarm: They found that place. The perfect spot sat behind the property on a hilltop, far from the main road.
They immediately began working with a team of designers to create a plan for their space. The sketches were beautiful, but something was not pleasing.
"We just couldn't pull the trigger. … It was just a gut feeling, "says Moore-Clark." Me [felt] like anything [was] presumably is here [was] supposedly special. "
Then, Moore-Clark's mother had an idea: Why not build a home that looked like a barn?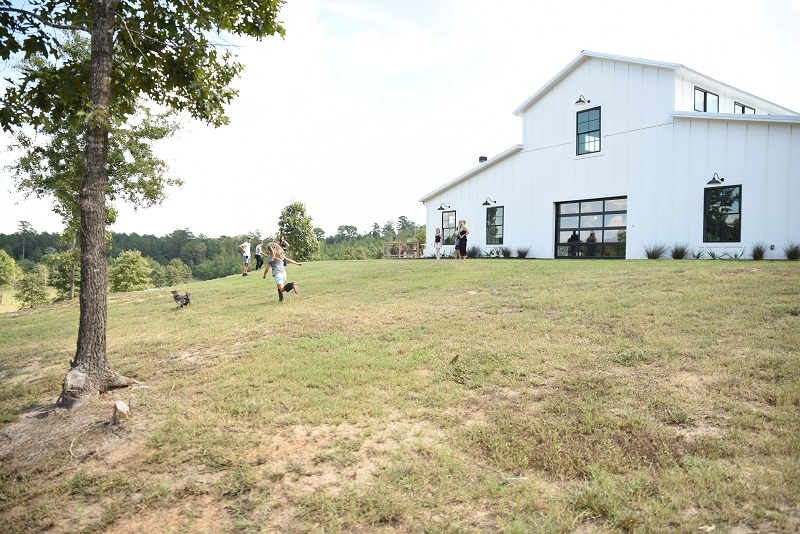 "I remember [my mom] specifically saying, 'You could lift the doors up and drive through the house,' "Moore-Clark says.
And then everything clicked. With the help of Moore-Clark's father, a former military designer, they made a new plan, hired a team of subcontractors and watched their home begin.
"It was very organic [building] a process, "Moore-Clark says. [would look] Like. "
Moore-Clark no longer has to use his imagination. Today the couple, their three daughters, a dog, an old pony and 80 free chickens roam around the 10,000-square-foot home. And although they spend most of their time in a small part of the space, there is enough space to grow. Three main themes, exactly.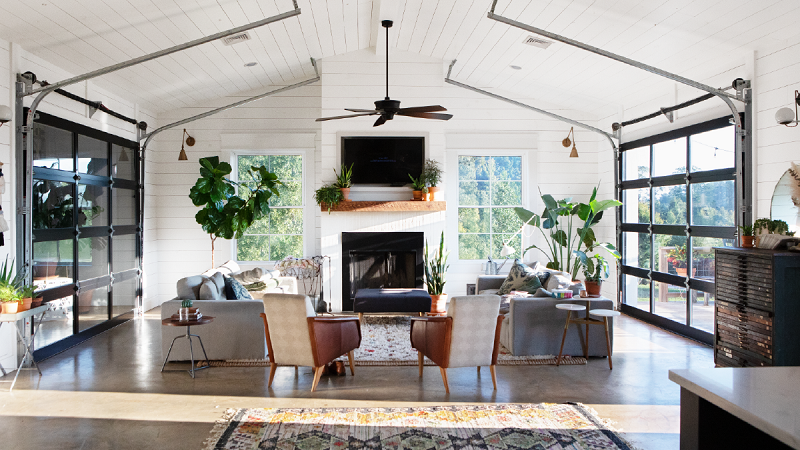 At about 2,250 square feet, the east side of the home is where you can usually find the family. This area includes the bedrooms, the living room / kitchen and the bathroom.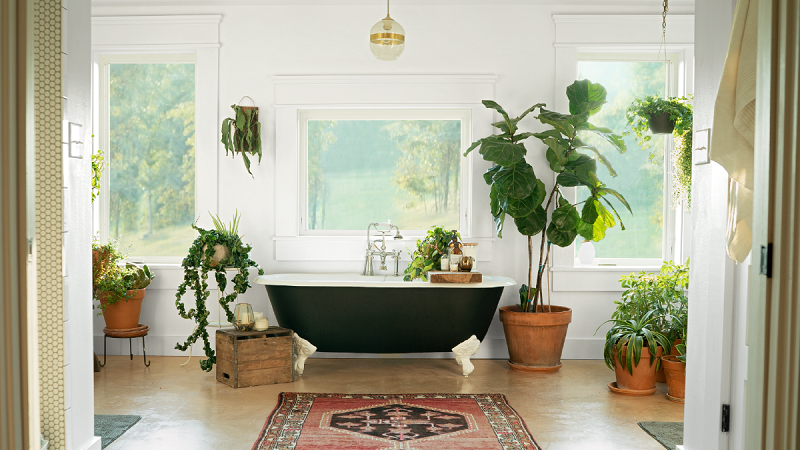 Speaking of that bathroom, "I wanted it to be like a small greenhouse," says Moore-Clark. Her vision of the bathroom precedes the actual bathroom itself – she bought the tub before they started building.
Although there is space for dozens of bedrooms, the girls share one room, with custom-made beds.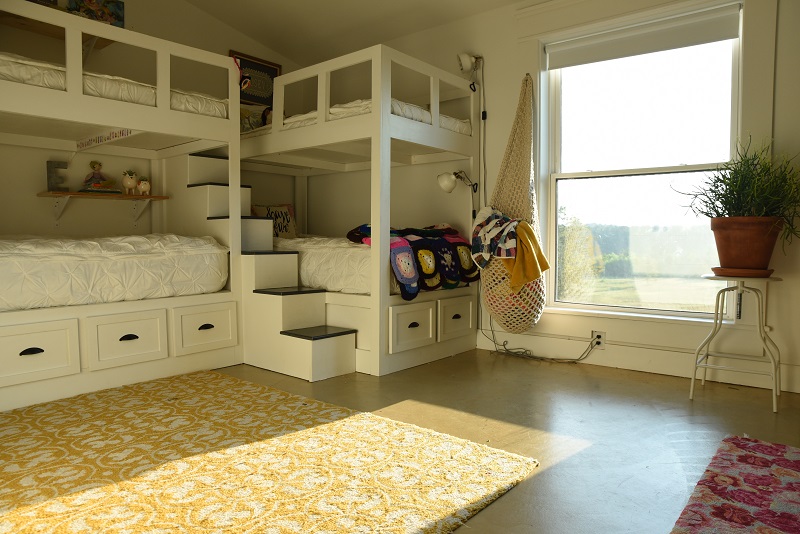 And here's the breeze. This is the second section of the home, and it is about 2,000 square feet. The breeze is an indoor porch area with rolling doors and plenty of living space.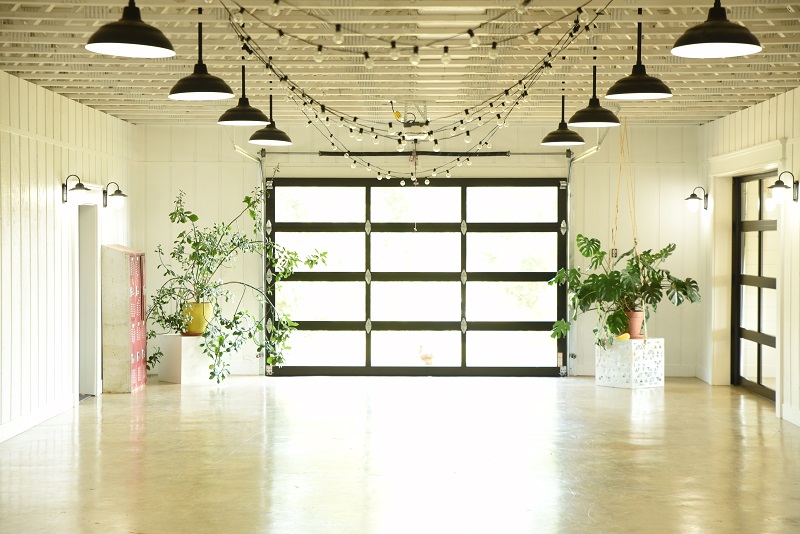 "A lot of play happens in the breeze mode," says Moore-Clark. "[The girls] cycling through it, putting on musical events with his friends – ballets, plays, lots of things. "
Finally, there is the west side, which contains office space, a home gym, a shop, and a guest room and bathroom.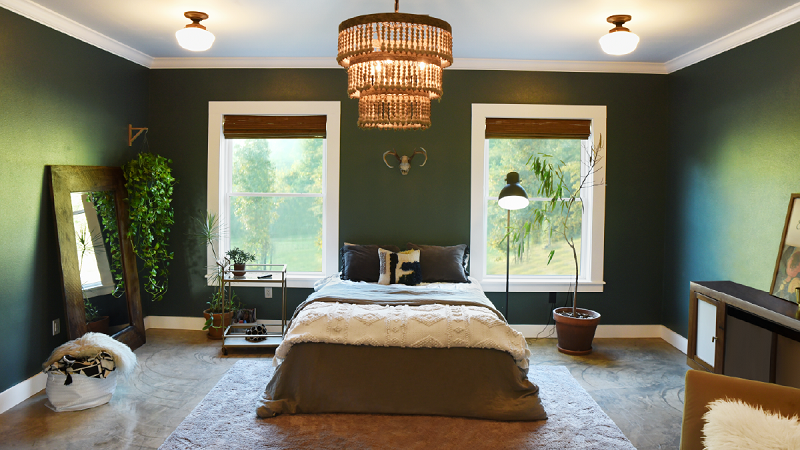 "When people stay … they really have their own space," Moore-Clark says. "You can't even hear each other. It is suitable for a little retreat. "
The home is suitable for many extraordinary activities – it is hosted concert recordings, flower workshops and even a Christmas Eve service.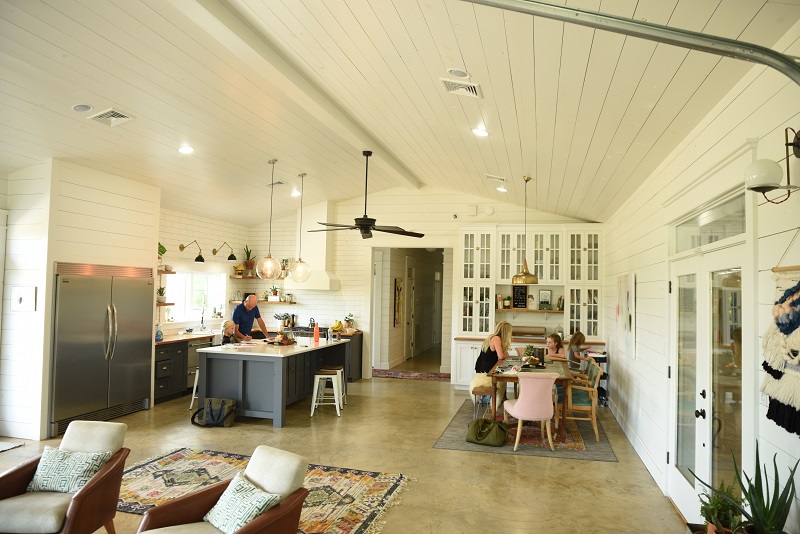 So what forced Clark and Moore-Clark to create a space so vast and so intimate at the same time? They're not really sure. However.
"We feel that one day it will be used for something interesting. … [It's] intestinal feeling. Moore-Clark says. "We don't know exactly why we built this place the way it is. But we knew it was right."
Photos by Seth MacMillan.
Related articles:
Originally published in October 2018