So, you're on the hunt for a home in New York City. You know everything you want, from location to number of bedrooms. But do you know all the different types of home loans available for your dream purchase? Much like the NYC real estate market itself, mortgages here are complicated. There are many variables that help determine the best mortgage type for your purchase. Here is a breakdown of all your options. 
Types of Home Loans for First-Time Buyers
Purchasing a home for the first time in NYC can be daunting. Prices are higher here than in other parts of the county, and saving up for a down payment can seem impossible. Plus, the process can be challenging to navigate. But there are several types of home loans available that are specifically aimed at helping newbies.
Federal Loan Options
The U.S. Department of Housing and Urban Development has FHA loan and V.A. loan programs. 
FHA Loan: A Federal Housing Administration loan is a government-backed mortgage that allows borrowers to put down as little as 3.5%. But they tend to have more aggressive lending guidelines. "Lenders get insurance protection from the FHA (part of HUD)," says Melissa Cohn, Executive Mortgage Banker with William Raveis Mortgage. "But they require mortgage insurance. That cost can be paid upfront or financed into the loan amount, which is more common."
V.A. Loan: The Department of Veterans Affairs offers the benefit of 100% financing for eligible military members and veterans. The V.A. guarantees these loans. A downside is that they are generally limited to conforming loan amounts (see more on that below, under "Conventional Mortgages.") But a few lenders that will go as high as $1.5 million.
It's important to note that jumbo, interest-only, and balloon mortgages are not government-insured. (See more on them below.)
New York City and State Loans for First-Time Buyers
In addition to federal loan programs, there are several city and state programs for new New York City buyers.
HPD's HomeFirst: Qualified first-time buyers can receive up to $40,000 toward their down payment or closing costs through New York City's Department of Housing Preservation and Development.  
Achieving the Dream: Lower-income first-time homebuyers can get a low down payment and a discounted interest rate.
Low-Interest Rate Program: The State of New York Mortgage Agency (SONYMA) standard mortgage program for first-time buyers has down payment requirements as low as 3% and competitive interest rates.
SONYMA's Conventional Plus Program: The new mortgage program combines 30-year fixed-rate mortgages with SONYMA down payment assistance.
Homes for Veterans Program: Qualified military veterans and active-duty U.S. military personnel can apply for any SONYMA program with more favorable terms.
RemodelNY: This add-on program allows first-time buyers to purchase a home and finance the cost of renovations with one low, fixed-rate mortgage.
Down Payment Assistance Loan (DPAL): Another add-on program that can give you up to $15,000 toward your down payment or mortgage insurance premiums. 
Gives Us Credit: The pilot program is flexible on its qualification requirements for first-time homebuyers. This helps those who rely on non-traditional savings and sources of income.
The Conventional Plus Program: SONYMA offers down payment assistance to those with certain income limits.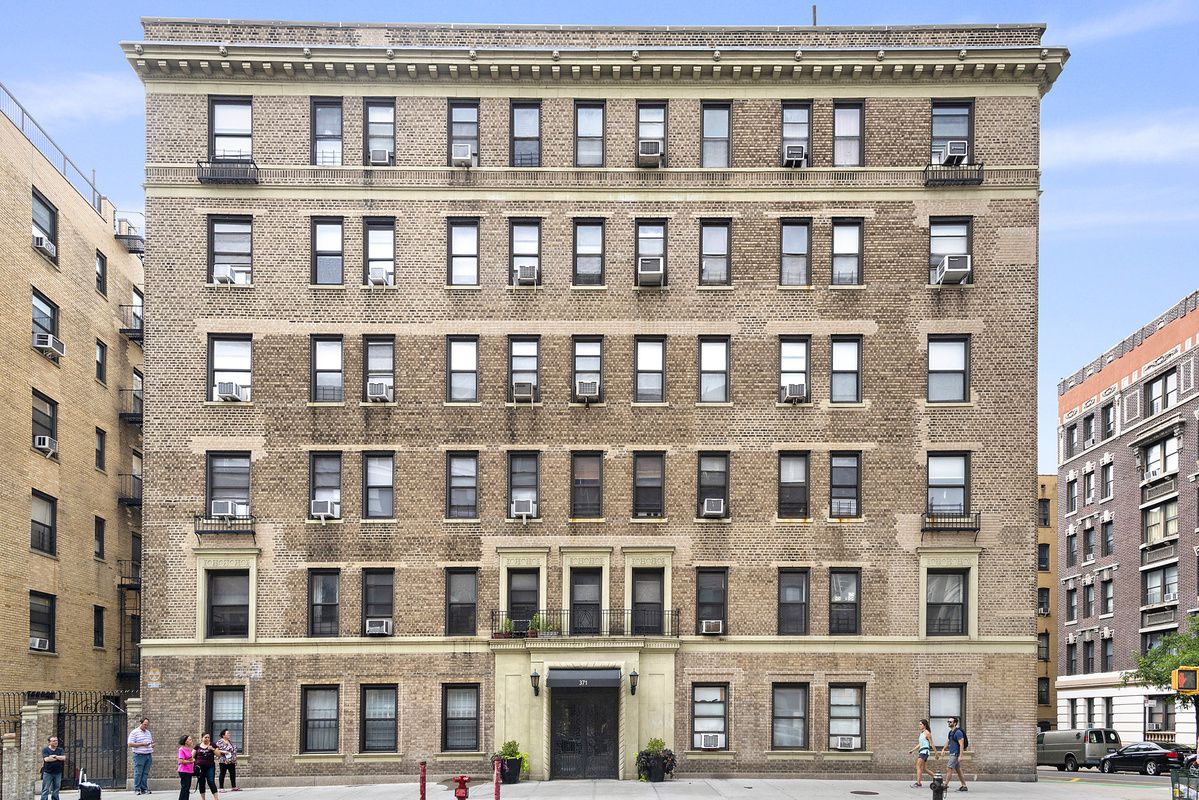 Fixed-Rate Mortgages
When it comes to types of home loans, a fixed-rate mortgage is one where the interest rate remains fixed for the loan's life. They can be of any length but are generally offered in 15-, 20-, 25-, and 30-year terms. 
Pros
Because the interest rate is fixed for the duration of a fixed-rate mortgage, the monthly payments will remain the same each month and will not change for the loan's life. "It offers predictability and stability for a housing budget," says Alan Rosenbaum, CEO, and founder of GuardHill Financial Corp. 
Cons
When you pay a loan back over a more extended period — the standard 30 years, for example — your monthly payment may be lower. But you may also pay more interest over the life of the loan. A shorter-term loan, such as a 15-year fixed, usually has lower interest rates. This allows you to pay less interest over the life of a loan. But the monthly payments are higher, because the loan principal is paid back over fewer years. 
Adjustable-Rate Mortgages
For adjustable-rate mortgages (ARMs), the interest rate remains set for a pre-specified period, and then the rate adjusts after that. The different types of ARMs depend on the number of years the interest rate stays fixed. Common examples are 3/1, 5/1, 7/1, and 10/1. That first number is the number of fixed years, and the second number is how often the rate adjusts in years. So, a 10/1 ARM is fixed for 10 years, then adjusts every year after that.
Pros
"The benefit of these mortgages is that you can often get a rate that is lower than a fixed-rate mortgage for the initial term, lowering your payments and making it easier to qualify," says Cohn. In addition, it lets borrowers looking to own property for a short amount of time have access to lower rates for the same period they plan on owning.
Cons
The downside is that the rate can go up at the end of the first-rate adjustment, and thus the payment can increase. "Rates and payments can rise after the adjustment, which can be a shock to your budget," says Rosenbaum. "Each ARM can have different caps, margins, and indexes, which can make it hard to understand what your rate could look like."
Conventional Mortgages
Conventional mortgages are available through a private lender. They are also available through two government-sponsored entities: Fannie Mae (the Federal National Mortgage Association, or FNMA) and Freddie Mac (the Federal Home Loan Mortgage Corporation, or FHLMC). These loans must meet certain borrower and lender standards. They're commonly called Q.M. loans for the Consumer Financial Protection Bureau's Qualified Mortgage (Q.M.) rule. Conventional loans can be both conforming and jumbo loans.
Conforming Loan: A conforming loan is a mortgage with a maximum loan amount of $548,250 for 2021. "Since NYC is considered a high-cost area, there is a second conforming limit of $822,375," said Cohn. 
Jumbo Loan: A jumbo loan is any mortgage with a loan amount of $822,376 or higher.
Pros
Homebuyers tend to get lower interest rates with conventional mortgages. And the rates are based on credit scores, so you could get a very favorable rate if you have a high score. Plus, you can get fixed interest rates and higher loan limits than government-backed loans.
Cons
If you have a lower credit score, it's more challenging to qualify. Also, a conventional mortgage does not have any government insurance, guarantee, or backing.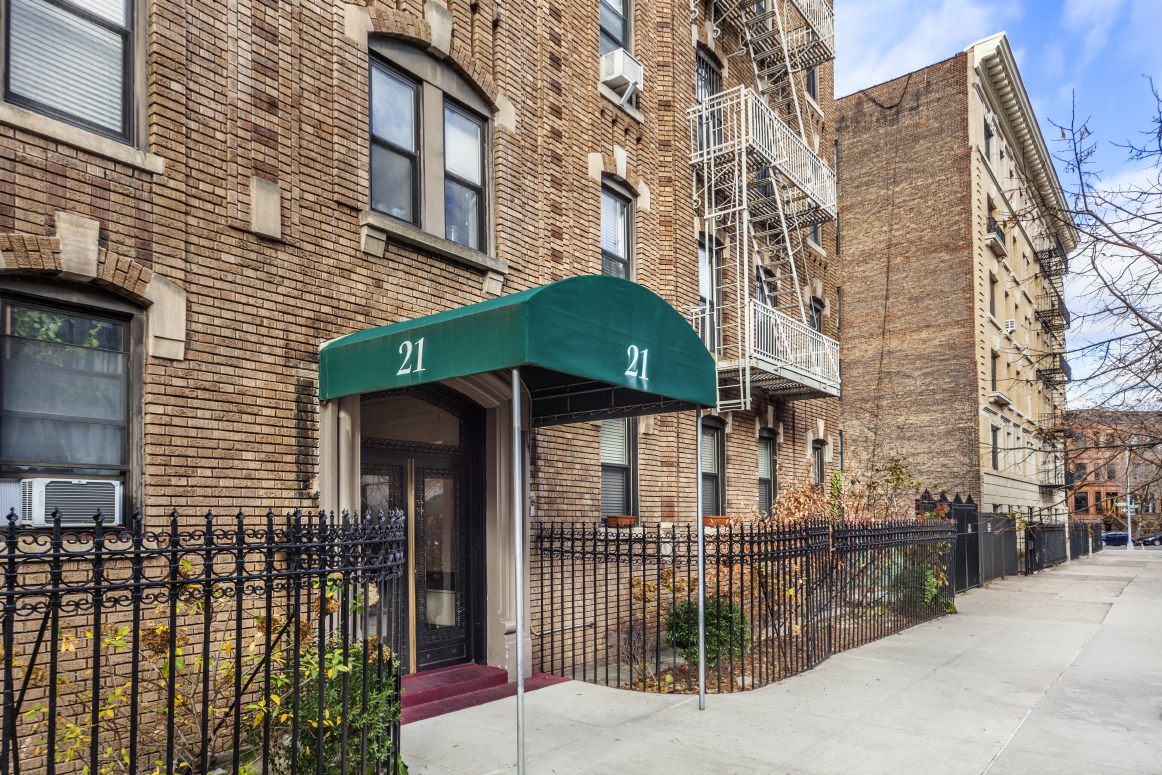 Jumbo Mortgages
As mentioned above, a jumbo loan mortgage is a type of conventional loan in which the loan amount is more than Fannie Mae's loan limits. New conforming and jumbo mortgage limits were just announced in November 2020. In high-cost counties, like those in NYC, the loan amount must be more than $822,375 to qualify as a jumbo loan. Jumbo loans can be used for single-family homes, condos, and co-ops with a fixed-rate or ARM program.
Pros
"A jumbo loan provides financing options for borrowers purchasing higher-value properties," says Rosenbaum.
Cons
Qualifications for them can be more stringent. To qualify for a jumbo loan, you must meet the following criteria:
Government-Insured Mortgages
Government-insured mortgages are types of home loans that the federal government guarantees. That includes FHA and V.A. loans (mentioned above) and USDA loans." USDA loans are for borrowers in rural or low-population areas, so NYC doesn't count," says Cohn.
Pros
It's possible to buy a home with as little as a 3% down payment, and qualifications are more flexible (i.e., your credit score doesn't have to be as high). 
Cons
There are loan limits, meaning you can't borrow as much as you could with a private lender. You'll have to pay higher mortgage insurance for the life of the loan unless you can put more money down. Plus, there could be restrictions. For example, you might not be able to rent it out or lose benefits if you sell early.
Interest-Only Mortgages
An interest-only mortgage is an adjustable-rate mortgage in which you only pay the interest for a period of time. Then it begins to amortize. For example, you can get a 7/1 ARM, in which the payment is interest-only for seven years, and then the payments amortize over the remaining 23 years of the loan's 30-year term. 
Pros
The benefit of these types of home loans is a significantly lower payment for the interest-only period. You can also defer larger payments for a future date.
Cons
The downside is that the payment increases dramatically once the loan begins to amortize. As a result, it is often more difficult to qualify for an interest-only loan, and loan-to-values are generally lower than those offered for an amortizing loan.
Balloon Mortgages
A balloon mortgage is a type of home loan for which you make standard monthly payments for a set period. After that, you must make a single large payment to cover the remaining balance of the loan. Payments are based on a 20 to 30 year amortization, but the loan's actual term is 5 to 10 years. 
Pros
A balloon mortgage typically has lower interest rates than fixed or ARMs. This helps those planning to move in a few years, because you can enjoy the low rates before the large payment becomes due.
Cons
You will owe a large lump sum in just a handful of years, and if you're in a situation where you can't pay, it can be tricky. Also, it can be difficult to refinance, especially if your home has decreased in value. 
—
Whether you're looking to rent or to buy, find your next NYC apartment on StreetEasy.